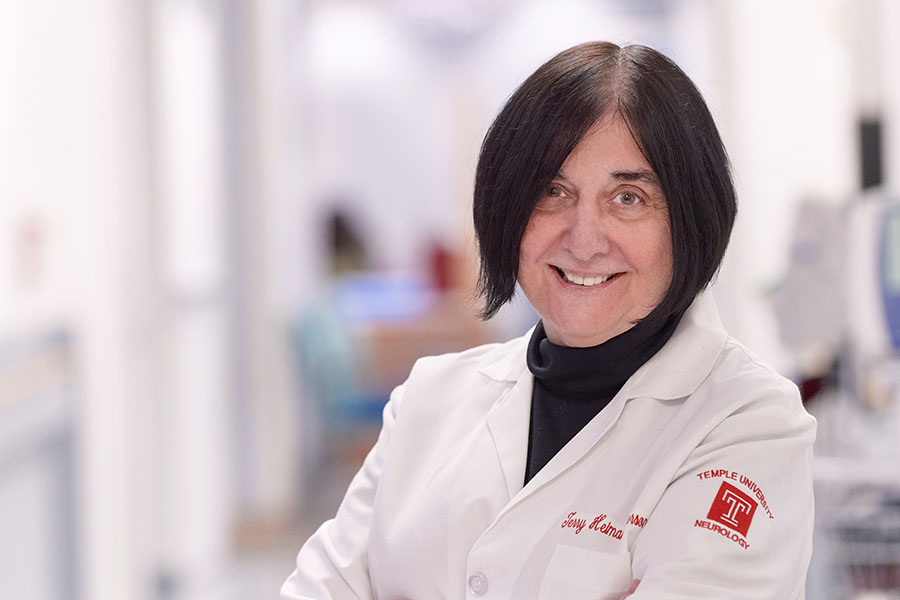 Neuromuscular diseases are insidious, robbing people of their ability to move, speak, eat and even breathe. ALS (amyotrophic lateral sclerosis), also called Lou Gehrig's disease, is the best known among them. For years, doctors had few options to offer patients, but that is beginning to change.
The Temple MDA/ALS Center of Hope is a national leader in helping people with ALS and other neuromuscular diseases manage their condition and improve their quality of life. Led by Dr. Terry Heiman-Patterson, who has decades of experience in this field, the center offers patients specialized care and clinical trials not found at most hospitals.
Driving the Research for New Treatments Worldwide
The physician-researchers at the Temple MDA/ALS Center of Hope are driven to find more effective treatments for ALS and other neuromuscular diseases. In fact, they are some of the most prolific researchers in the field — frequently partnering with scientists around the world to better understand this complex disease and explore promising new therapies.
Their work is making a difference. Temple's neuromuscular specialists are developing and testing new technology to help patients better control their environment and improve their quality of life as their muscles weaken. This includes augmented reality glasses and a "muscle switch" that can act like a computer mouse and allow patients to turn on lights or control the TV.
Clinical Trials Impacting Patients Today
Through clinical trials that are integrated into their practice, Temple's ALS specialists are giving today's patients access to new medications and devices. This model of care may help patients slow the progression of their disease and improve their quality of life.
In addition to their research, Dr. Heiman-Patterson and her team of experienced neuromuscular physicians and specialists provide patients with an accurate diagnosis using state-of-the-art technology and advanced diagnostic procedures. They then develop a care plan that uses the latest treatments and clinical trials to manage the disease and its symptoms while also helping patients maintain the highest quality of life possible.
Nothing Replaces Experience
ALS and other neuromuscular diseases are hard to diagnose since there are no definitive tests for them. Temple's neuromuscular specialists have spent decades diagnosing, researching and treating these conditions. This experience can help speed up diagnosis and treatment.
Read this Q&A with Dr. Terry Heiman-Patterson on making progress against ALS >