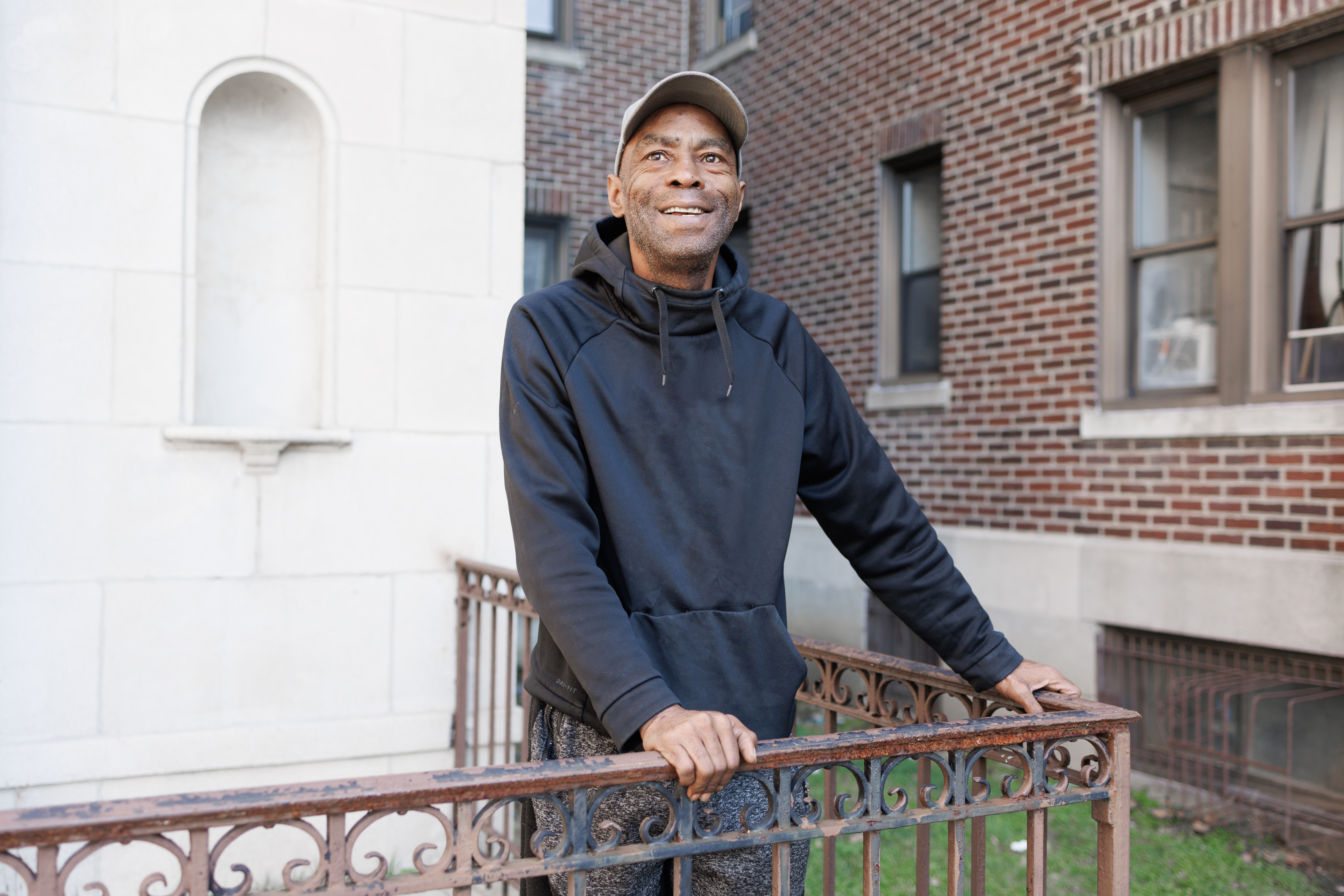 In 2019 alone, Temple University Hospital's Emergency Department cared for hundreds of individuals experiencing homelessness. Of these, 350 patients each made four or more separate visits to the ED during the year, and several were there daily. The impact homelessness was having on the health of these individuals was great, and many were navigating complex chronic conditions such as unhealed wounds, heart failure, hypertension, kidney disease, and diabetes. Behavioral health diagnoses and substance use disorders frequently compounded these medical issues.
Steven Carson, MHA, BSN, RN, knew that addressing homelessness and housing insecurity within the Temple community was essential to help these patients. With more than two decades of experience developing new ways to address social determinants of health within Temple's community, Carson knew this would be one of his greatest challenges yet.
With a Home Comes Better Health
Carson partnered with the nonprofit Resources for Human Development (RHD), Health Partner Plans and Keystone First to launch a groundbreaking initiative at Temple in 2020. Called Housing Smart, the aim of the program is to improve the health of people experiencing homelessness by providing them with housing and support services.
Working with the City of Philadelphia's Office of Homeless Services, Carson's team was able to secure short-term housing subsidies for 25 people. Once they were enrolled, the team then got to work identifying other critical needs, such as employment and training opportunities.
Very quickly, Housing Smart's effectiveness became clear. Within several months, there was a 75% decrease among the program participants in emergency department visits and a nearly 80% decrease in hospital admissions. There was also a 50% increase in appointments with a primary care provider, which indicates they were better connected to the healthcare system.
Finding Better Options for Our Patients
Successful as the Housing Smart program has been so far, Carson believes that its true benefits are yet to be realized. When someone's been homeless for a while, they need time to get back on their feet. So that's been his goal: To provide participants with the time and support they need.
Beyond securing funding to ensure the Housing Smart program will have a presence into the future, Carson is also working to fund sustainable, more permanent housing. And he's planning to expand the program to serve more people in the community.