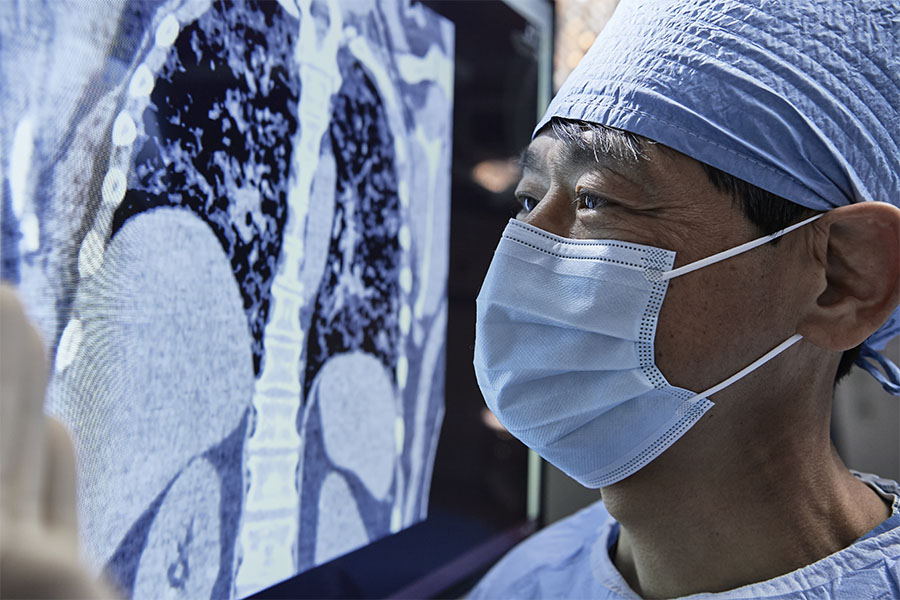 Largest Volume. Exceptional Outcomes.
The Temple Lung Center is the nation's leader in lung transplants — one of medicine's most complex and challenging procedures.
Over the past 8 years, Temple has performed more lung transplants than any other hospital in the country, and continues to have the best 1-year survival outcomes in the nation. The Temple Lung Center's transplant survival rates continue to exceed national averages, according to the latest data reported in July 2023 from the Scientific Registry of Transplant Recipients (SRTR).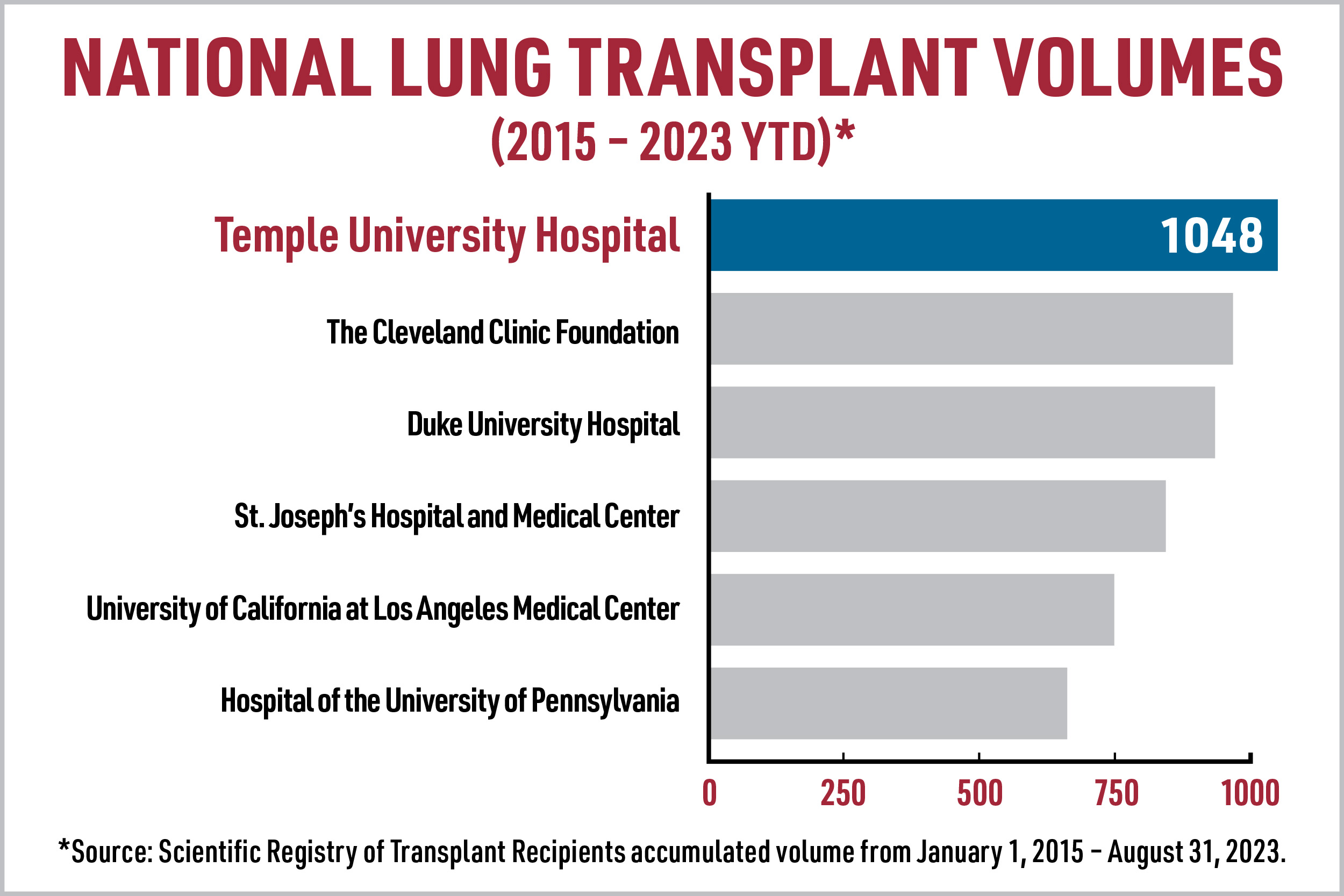 Temple is a leader in accepting and transplanting patients that other hospitals have turned down. This is possible because of Temple's more inclusive transplant criteria, including accepting patients who are older, have a high body mass index (BMI), or those with other medical issues.
Leading the Nation in Experience and Research
Established in 1994, the Temple Lung Transplant Program is one of the most experienced and well-respected in the country. Today, the program consists of a dedicated team of surgeons, pulmonologists, immunologists, psychologists, nurse specialists, technicians, counselors, nutritionists and financial coordinators. Highlights of this multidisciplinary team's achievements include:
Over 1,000 lung or heart/lung transplants performed since its founding
Consistently ranking as one of the top 5 programs in the nation each year, based on the number of transplants performed
Program leadership from renowned pulmonologists Dr. Gerard Criner and Dr. Francis Cordova, and transplant surgeons Dr. Norihisa Shigemura and Dr.  Yoshiya Toyoda
Certification by the United Network for Organ Sharing (UNOS) for lung transplantation
The advanced level of training and experience allows Temple's transplant team to employ a patient-centered approach for each candidate, ensuring a treatment path optimized to address the complexities of each transplant case. As an Academic Medical Center (AMC), Temple's physician-researchers continue to combine research, education, and clinical care to advance lung transplant innovations, including becoming the first hospital in Pennsylvania to perform lung transplant using the TransMedics Organ Care System. This advanced technology allows the donor lungs to continue functioning during transport in a unique environment that mimics the human body.
Temple's transplant team is also engaged in research aimed at improving lung transplant outcomes, including studies on preservation of donated organs, immunosuppressive medications, antibiotic use, echocardiographic evaluation of patients, alternative therapies for wait-listed patients and minimally invasive therapies.