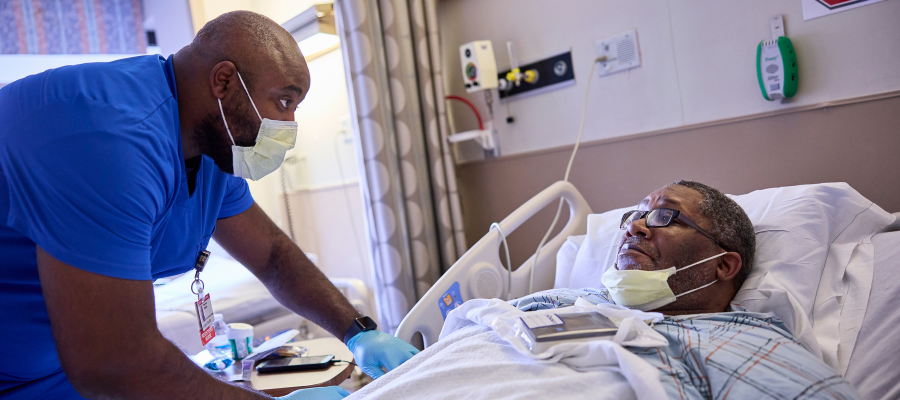 Since January 2019, Temple University Hospital (Main Campus, Jeanes Campus, Episcopal Campus and Northeastern Campus) has held Magnet® status — the highest honor a healthcare organization can receive for nursing excellence. Likewise, Fox Chase Cancer Center has held Magnet status continuously since 2000, when it became the first hospital in Pennsylvania and the first specialty hospital in the United States to achieve Magnet designation.
Only about 8% of U.S. hospitals have earned Magnet status, which is awarded by the American Nurses Credentialing Center (ANCC), a subsidiary of the American Nurses Association. 
Becoming a Magnet Status Hospital
Applying for Magnet status is a voluntary and lengthy process. In the extensive application, hospitals must demonstrate:
High scores on patient and nurse satisfaction
Adherence to standards for improving the quality of patient care
Interprofessional collaboration
Leadership of the chief nurse executive in supporting professional practice
Continued competence of nurses through education
The positive impact nurses have on patient outcomes
Patient outcomes that exceed national benchmarks
After submitting an application, AANC appraisers visit high-scoring hospitals for an extensive, three-day assessment. During the site visit, hospital staff and patients are interviewed about how well the hospital meets patients' needs and how well the providers and staff work together.
Once awarded, Magnet recognition is valid for four years, after which the institution must reapply. Temple University Hospital is currently reapplying for 2023 to reaffirm its status as a destination for nursing excellence and quality care.
What's the Value of Magnet Status?
Magnet hospitals feature prominently in the nation's most revered health care rankings, including Healthgrades' annual list of "America's Best Hospitals."
Magnet status also enhances a hospital's stature in the community and its ability to attract philanthropic support that benefits our patients by expanding resources and access to care.
Additionally, the designation sets Temple apart from other hospitals, ensuring we attract and retain top-tier nursing talent.