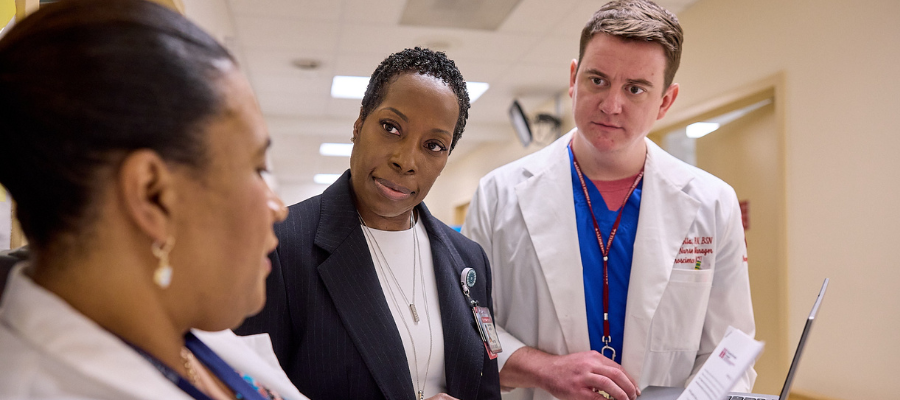 The Temple Professional Practice Nursing Council developed the Professional Practice Model to serve as a visual representation of the values our nurses demonstrate in the care they provide. The heart represents life, and each puzzle piece is dependent on the others to keep the heart alive.
At the center of the heart are patients, families, and communities — three pillars that are central to the care our nurses provide.
Surrounding the heart are the values Temple nurses uphold in their work: providing excellent care, showing compassion to every patient, celebrating diversity, working innovatively, advancing their education through professional development, and advocating for their patients and themselves.
The ribbon encircling the puzzle pieces symbolizes the ways in which Temple nurses put these words into action. Through evidence-based practice, empowering with knowledge, providing culturally sensitive care, upholding patient rights, serving as empathetic caregivers, and integrating technology and science into practice, Temple nurses are at the forefront of their profession, continually setting the bar higher.
This model defines and continues to guide the nursing standard of care throughout all Temple University Hospital campuses. You can also learn more about the Fox Chase Cancer Center's nursing mission.