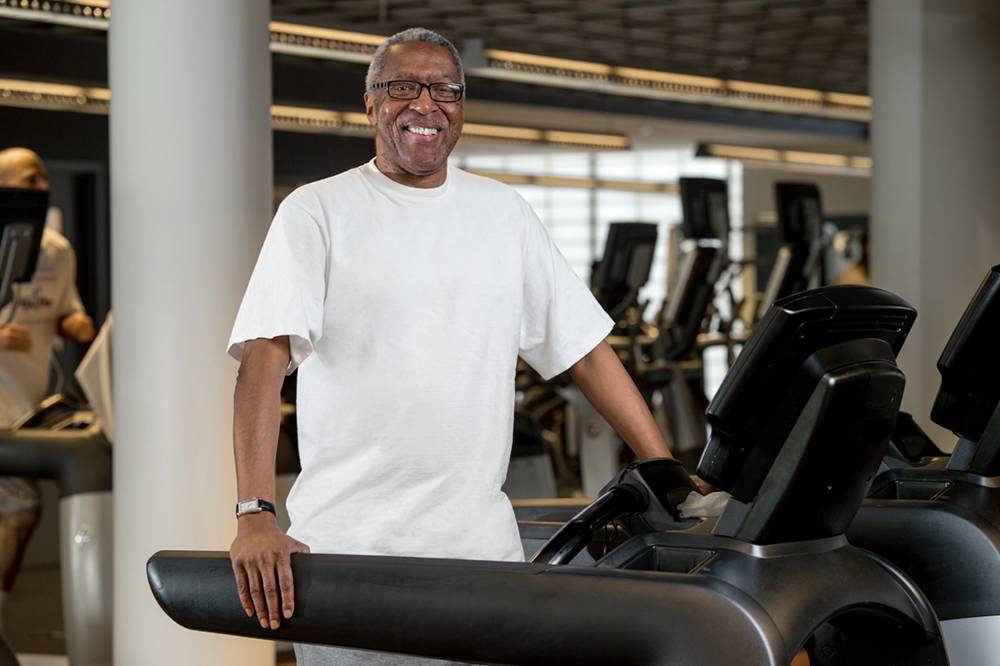 Ronny at his local gym where he exercises several days a week.
---
For about eight years, Germantown resident Ronny thought he was getting good care for his chronic obstructive pulmonary disease (COPD) at another hospital. However, in March 2013, his breathing became so difficult that his brother took him to Temple University Hospital, which was near his home.
"I had never felt so bad in my life," he recalls. "I could barely walk." After spending a week during which the Temple Lung Center reversed his respiratory failure, he's been a patient ever since.
"The doctors there were so great," he recalls of his initial encounter. "They were asking me questions such as 'Didn't your doctor tell you this or tell you that?' And my answer was 'No.'"
For example, Ronny had never heard of a positive pressure ventilation therapy, which involves using a device called a bypass that supplements his oxygen in order to keep his carbon dioxide levels down and help normalize his breathing. His Temple pulmonologist made sure he got such a portable ventilation device—which he now uses every night for four or five hours while he sleeps.