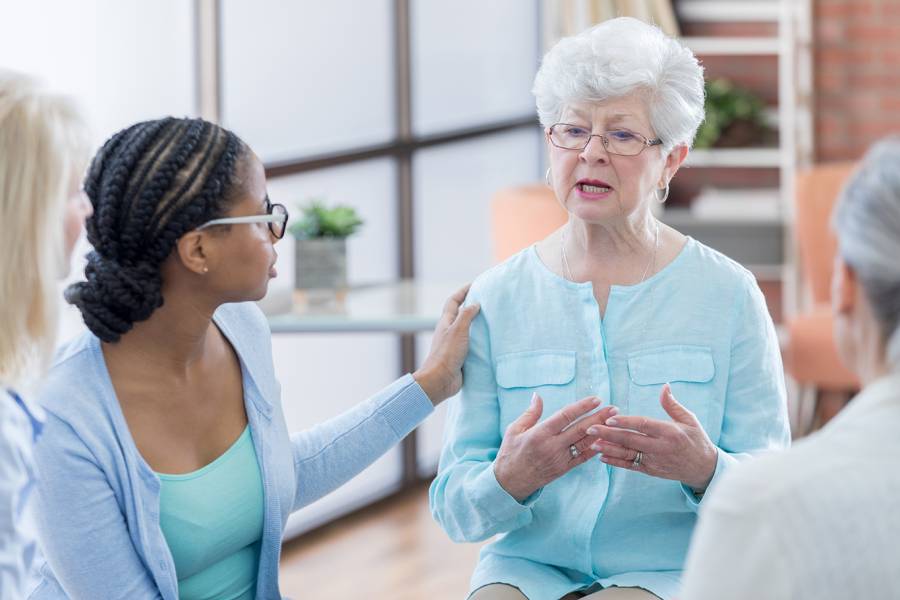 September is Pulmonary Fibrosis Global Awareness Month—a time that always makes me think more than usual about my Dad. Growing up, he always had all the time in the world for me and my brothers. He was a committed football and baseball coach, and yet he still attended every one of our activities and made himself available to offer guidance whenever anyone needed his advice.
When he was diagnosed with Idiopathic Pulmonary Fibrosis (IPF) in 2003, there were very few community resources specific to IPF. His disease progressed rapidly, and it turned our family's world upside down. I started The Wescoe Foundation for Pulmonary Fibrosis in Dad's honor— to ensure support, advocacy, and resources are readily available to families going through similar experiences.
As an advocate, I know that one of the most helpful resources for IPF patients today is support groups. While attending support groups, patients and their loved ones often tell me that they find the support that they need. It also makes it easier for them to navigate their disease, as it serves as a bridge between them and their care team. Below are four more reasons why I encourage you to consider attending a support group. I know if one was available when Dad was diagnosed then we would have taken advantage of it too.
Learn more about your disease. How do I manage my oxygen? Do I have to change my diet? Am I eligible for a clinical trial? What's involved in a lung transplant? Support groups are a great place to ask questions—big and small—and share answers based on personal experiences. Most support groups also include a medical healthcare professional who can safely answer any medical questions or connect you to someone else who can.
Discover new resources. There are a lot of resources out there, but you might not know about them unless you spend hours combing the internet. This can sometimes be overwhelming and stressful. Attending a support group provides an opportunity to regularly dip into a deeper pool of knowledge without the added time or stress.
Become an advocate. Support groups empower you to have honest and realistic conversations with your care team. They help you feel comfortable asking questions and confident in taking control of your journey. When you do, you may find you're ready to help others do the same. Many patients tell me that it makes them feel even better while living and coping with IPF. We often say, "You are your own best advocate."
Know you are not alone. A retired high school teacher named Jackie expressed to me that attending our IPF support group helps her feel less lonely. "Sometimes I feel like I'm drifting by myself on an island and everyone speaks a foreign language," she said. "That's why I like touching base with the [support] group, where everyone speaks the same language." Support groups break down barriers of isolation and may help you feel more connected and grounded. Plus, some research shows attending support groups may improve symptoms of depression and anxiety.
Find your support while living with IPF and know that you're not alone in your journey. There are people who are here to listen and support you every step of the way.
About The Wescoe Foundation for Pulmonary Fibrosis
In loving memory of Ron Wescoe, beloved Dad and football coach, The Wescoe Foundation for Pulmonary Fibrosis, Inc. is a 501(c)3 non-profit organization that provides support, advocacy and resources for people with Idiopathic Pulmonary Fibrosis (IPF) and their families to sustain the highest possible quality of life.
The Wescoe Foundation is also working to promote patient advocacy in Eastern Pennsylvania (City of Philadelphia and Coopersburg, PA). This year, we praised The Pennsylvania General Assembly when they officially declared September 10 through September 16, as "IPF Research and Awareness Week."