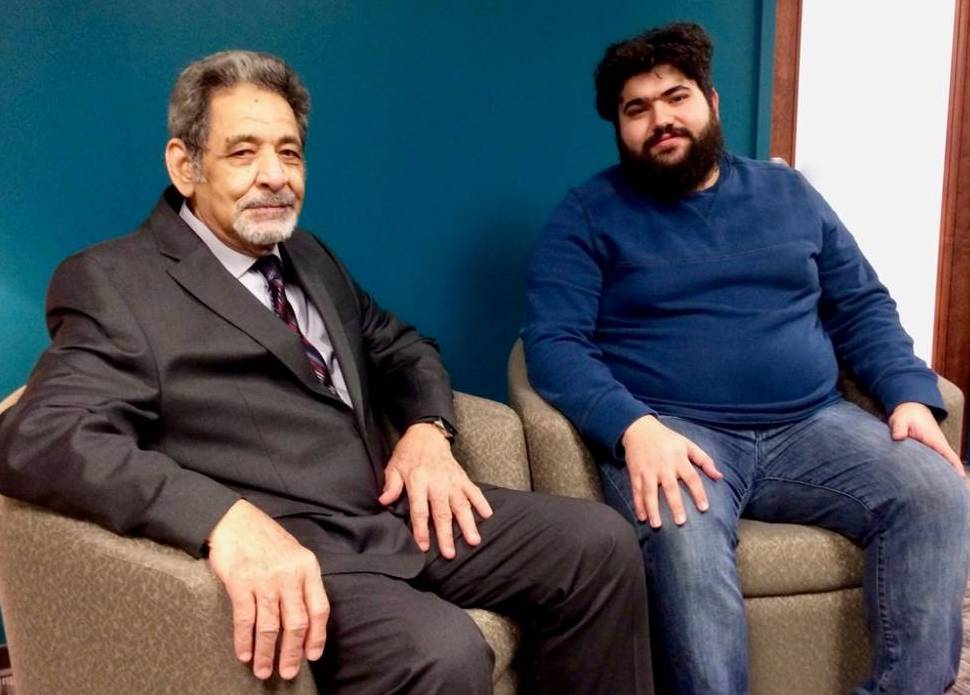 Shortly after retiring from working in the printing press at Umm Al-Qura University in Saudi Arabia, Ghazi was diagnosed with pulmonary fibrosis. The first few years were manageable; a loving husband and father of six children, Ghazi spent the early days of retirement doing what he loves: spending time with family and friends.
Everything changed when his symptoms took a turn for the worse and the local doctor suggested Ghazi get his affairs in order because he likely had only one year to live if he did not receive a lung transplant. The family decided to seek a second opinion, even if it meant they had to travel overseas. They had heard of the Temple Lung Center and wanted to learn more so they met with the Saudi Health Office. "We were looking for the best lung hospital in the US," says Hassan, Ghazi's son who also acts as his father's interpreter due to a speech and hearing impairment. "We knew the Temple reputation was good." From there, the family was connected to Philadelphia International Medicine, an organization that provides international patients and physicians with access to a network of healthcare professionals in Philadelphia. Two months later, Ghazi and his son were on a plane to Temple University Hospital.
It was there that he met with his pulmonologist Kartik Shenoy, MD, who had him evaluated for a lung transplant. A battery of tests followed, and Ghazi was ultimately placed on a waiting list for a new lung.
The staff at Temple and PIM worked hard to anticipate the family's needs and ensure Ghazi and his loved ones felt comfortable while he awaited a lung transplant. "We were so nervous coming all the way from Saudi Arabia," shares Hassan. "Being in a different city, it was hard to adapt at first, but the hospital staff at the Temple Lung Center were great. They made us feel comfortable. Ghazi adds he is particularly grateful for his doctor and care team: "It was great service. I didn't feel like I was out of my country. Everyone was very helpful."
Then one night at 2 am, Hassan received a call from the Temple transplant team informing him that a lung had arrived for his father. He nervously woke his dad, and took him to the hospital. Ghazi felt scared but his faith in his care team put him at ease. "I felt sad at first," signs Ghazi, "but I was confident in my care team so I was not as nervous as I expected." 
The twenty-two hour procedure was performed successfully by Yoshiya Toyoda, MD, and Ghazi began his journey in recovery. In between blood tests and follow-up appointments with doctors, he video-chatted with family and his card partners back home. "We were counting the minutes and the seconds until my dad could go home," says Hassan. 
A few days shy of his one year transplant anniversary, Ghazi received clearance to return to Saudi Arabia. As he prepared for his return flight, he purchased souvenirs to bring back as gifts as well as a present for his doctor—a token of gratitude. "Given my health situation, I hadn't found many reasons to smile," signs Ghazi. "But once the doctors said I could go home, I couldn't stop smiling." Ghazi is excited to be reunited with his wife and family. He's also looking forward to getting back to retirement and spending time with his friends.