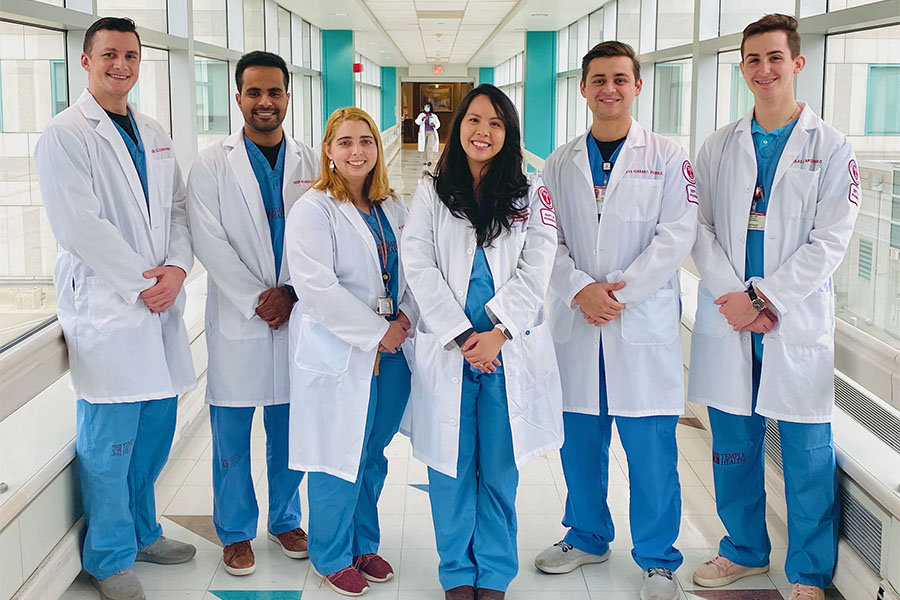 National Matching Services (NMS) Code: Temple University Hospital (170913), Temple University Hospital – Jeanes Campus (170923)
History
Temple University Hospital's PGY-1 Pharmacy Residency was first accredited by the American Society of Health-System Pharmacists in 1969. This well established program is flexible to meet the specific needs and goals of each individual resident.
Mission
Our mission is to provide safe, comprehensive, high quality, patient specific, pharmaceutical care in an environment of professionalism, respect, and integrity.
Statement of Purpose
Our PGY-1 Pharmacy Residency program builds on Doctor of Pharmacy (PharmD) education and outcomes to contribute to the development of clinical pharmacists responsible for medication-related care of patients with a wide range of conditions, eligible for board certification, and eligible for postgraduate year two (PGY-2) pharmacy residency training. 
Why Temple?
PGY-1 Pharmacy Residents will have the opportunity to work in an academic tertiary care center, a community hospital, and a university setting, exposing them to a diverse constituency of patients, healthcare providers, and students. Each resident will have a primary site at one of the Temple University Health System hospitals where their projects, staffing, and management experiences will be centered. The collegial relationship of the Health System and Temple University School of Pharmacy provides excellent opportunities and access to a strong array of faculty preceptors and an exciting learning environment.
Opportunities
There are 5 PGY-1 Pharmacy Residency positions available:
4 residents will complete projects, staffing, and management components at Temple University Hospital – Main Campus
1 resident will complete their projects, staffing, and management component at Jeanes Campus
Additional Information
Contact
Josephine Luong, PharmD, BCPS, BCCCP
Manager of Pharmacy Clinical Services, Education and Residency
Director, PGY1 Pharmacy Residency Program
Temple University Hospital
3401 North Broad Street
Philadelphia, PA 19140
Phone: 215-528-8745
E-mail: Josephine.Luong@tuhs.temple.edu