Donating a kidney is a generous and life-saving act. There are many things to consider when making this decision. Our goal is to help donors and recipients fully understand their choice to make a live kidney donation.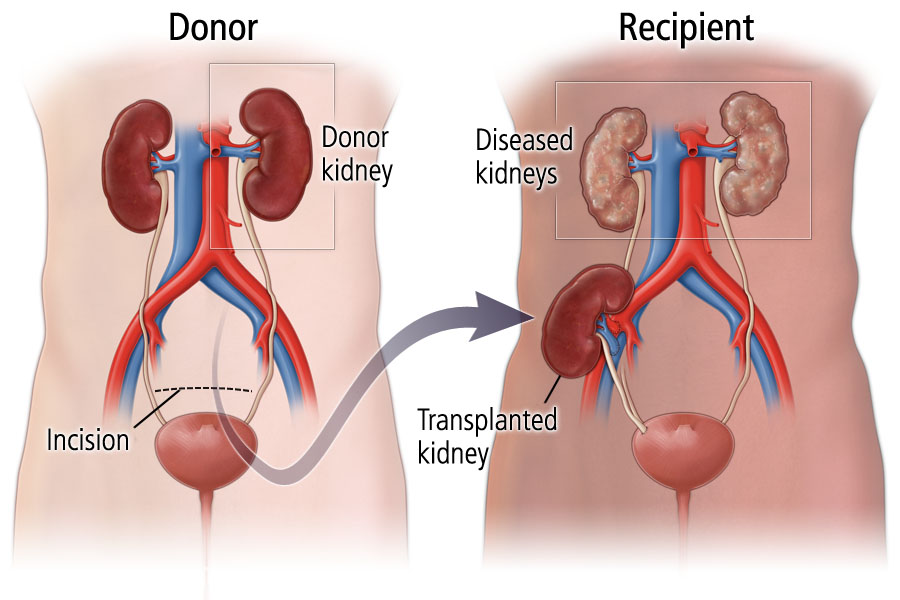 Benefits of Living Kidney Donation
The benefits of living-donor kidney transplant include:
Significantly better long-term survival than kidneys from a deceased donor. 

Decreased wait time — a person could spend 5 years or more on the waiting list for a deceased donor while a living donor transplant can be done within a matter of months.

Kidneys generally begin functioning immediately.

Improved kidney function — kidneys from live donors last, on average, nearly twice as long as kidneys from deceased donors. On average, half the risk for failure is in the first year, compared to a deceased donor transplant. In addition, the surgery is planned.
How Does Paired Kidney Exchange Work?
Temple's Kidney Transplant Program participates in the paired kidney exchange program.
A paired kidney exchange occurs when a living kidney donor is incompatible with a recipient and exchanges kidneys with another donor/recipient pair. A paired kidney donation exchange enables two incompatible recipients to receive healthy, more compatible kidneys.
All medically eligible donor/recipient pairs may participate in the paired kidney exchange program.