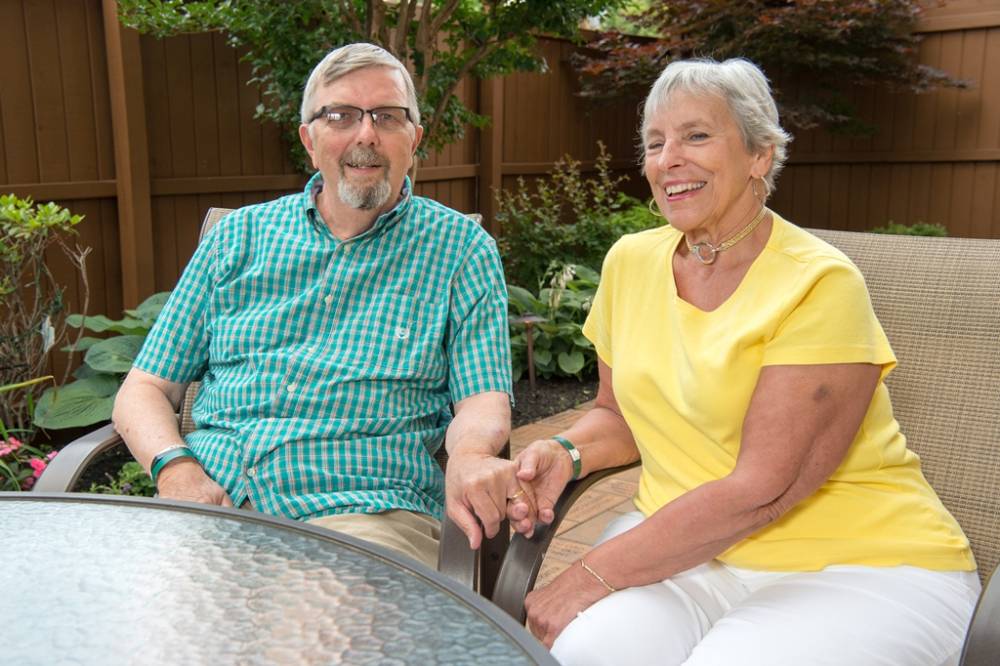 Jim first suspected something was wrong during a hike in Colorado's Rocky Mountains in 2009.
"The thin air really got to me," the Harrisburg resident recalls. "My wife Karen and I were hiking with a group of friends and I was bringing up the rear.  As they were coming down the mountain, I was still trying to get to the top. I realized that something was wrong with me; it wasn't just that I was older and out of shape."
The following year, he was diagnosed with idiopathic pulmonary fibrosis, a progressive disease in which lung tissue becomes thick and stiff. As his condition worsened, he was told in 2012 that he would soon need a lung transplant and should select a lung transplant center—which led him to Francis C. Cordova, MD, the medical director of the Lung Transplantation Program at the Temple Lung Center.
After being placed on a transplant waiting list by Dr. Cordova in mid-2013, in September of that year the then 64-year-old received a new left lung in a procedure performed by his Temple transplant surgeon.
The surgery changed Jim's life. No longer tethered to a heavy oxygen tank, Jim and his wife are again enjoying the Delaware beaches. Just nine months after the transplant operation, Jim and his wife spent two weeks on a land-and-cruise ship trip to Alaska. "I'm doing quite a bit more than I had been prior to the transplant," says the 65-year-old Jim, who also enjoys spending time with his four children and eight grandchildren.
He gratefully now volunteers with the Gift of Life Donor Program and the Gift of Life Family House in Philadelphia, which provides inexpensive lodging for transplant patients and their families.
He also highly recommends the Temple Lung Center, Dr. Cordova—who continues to monitor his post-transplant progress—and the transplant unit's nurses. "From the time I arrived at Temple, my wife and I were treated well," he says.
"I feel blessed," he adds. "If I hadn't done this I don't know where this journey would have ended."